Instruments are easier to grasp thanks to their position and the different inclination of the central instruments with respect to those placed on the sides. The housings are designed to facilitate the instrument re-positioning and guarantee maximum stability. The sixth instrument can be integrated on the side of the module.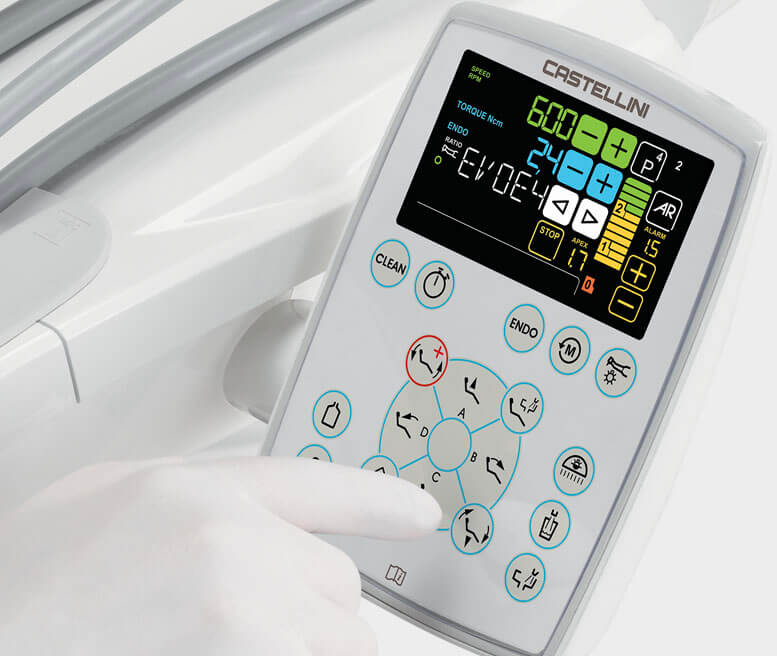 Intuitive and practical Touch-Screen Display
In addition to being intuitive and easy-to-use, the LCD control panel is equipped with a touch-screen monitor that allows the doctor to use the simple gestures of modern technologies. Clear data visualisation and the possibility to quickly set the user's preferences for the operating parameters, make the new control panel on Skema 5 a full-fledged and practical tool. Ideal for conservative dentistry and endodontics.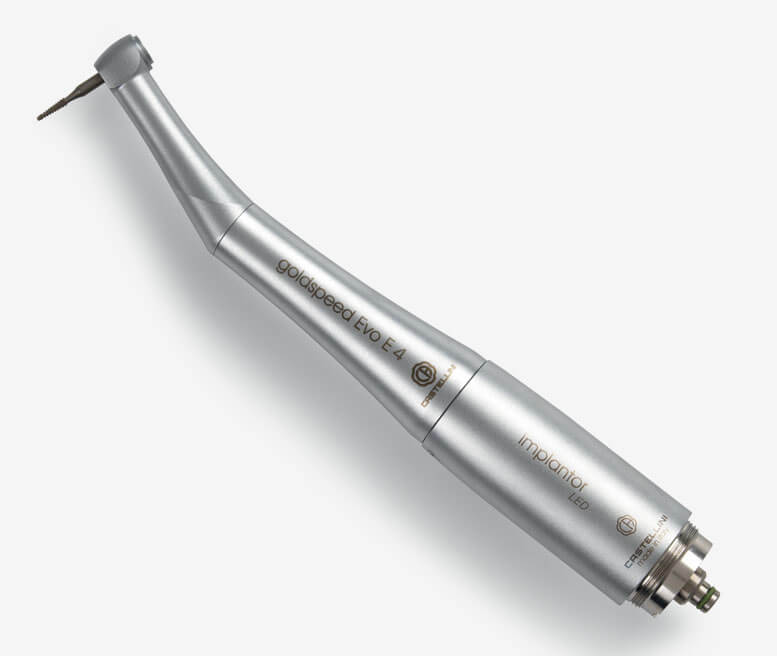 Everything for endodontics
Together with a dedicated contra-angle, Skema 5 integrates software and features that support endodontics and all the operations related to it. Besides, through the software the doctor can accurately manage the operating parameters. For all traditional endodontic procedures, the control panel is able to automatically set and store optimum operating values.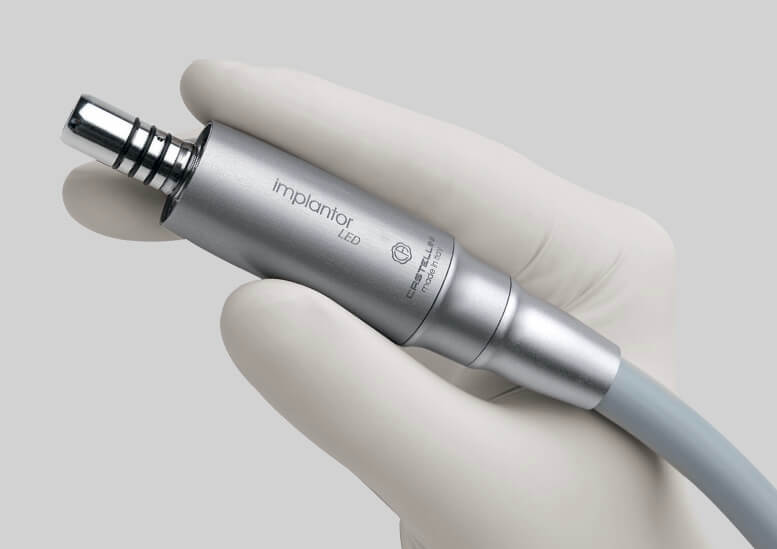 Implantor LED is vibration-free and characterised by extremely high torque and outstanding reliability. Thanks to its ultra-high performance, and with the right contra-angle, it can also be used for endodontics.
Speed from 100 to 40,000 rpm with 1:1 ratio
Electronic torque control up to max. 5.3 Ncm
Completely autoclavable
Possibility of pre-setting maximum speed and maximum torque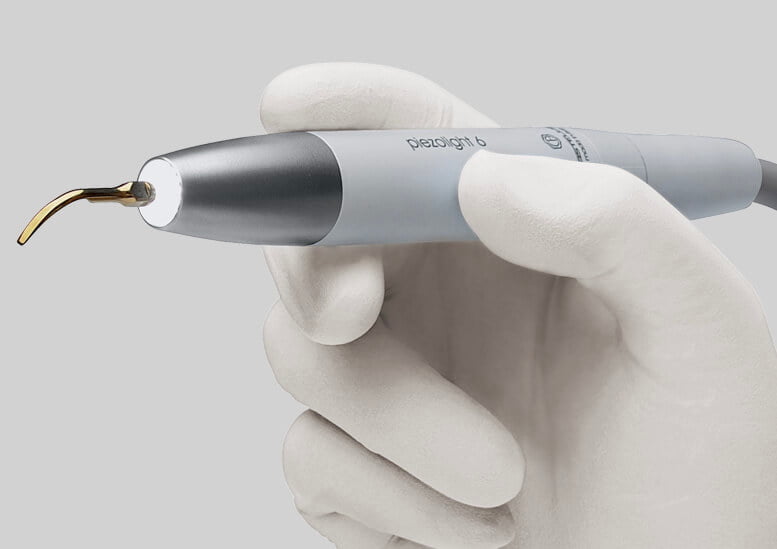 Available with fibre optic for LED lighting, the versatile and multifunctional ultrasound handpieces are suitable for prophylaxis, endodontics and periodontal procedures.
Perfectly linear and controlled ultrasonic vibrations – free from parasitic lateral vibrations – with constantly self-regulated frequency according to load and tip conditions.
Extensive power adjustment range.
Self-regulating power based on the workload to prevent heating of handpiece and treated tissues.
Coolant delivery adjustable from zero to max flow rate.
Completely autoclavable.
Speed from 100 to 40,000 rpm with 1:1 ratio
Maximum torque up to 3.3 Ncm
Possibility of pre-setting maximum speed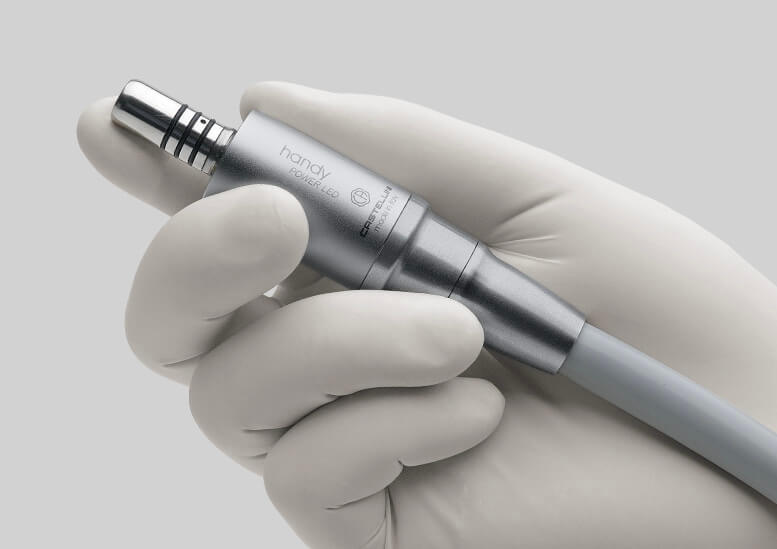 Handy Power is an extremely lightweight, compact brushless micromotor, available with or without LED lighting. Handy Power is noiseless and vibration-free. Thanks to the exceptional reliability of the brushless technology, it requires virtually no maintenance. Ideal for conservative and prosthodontic treatments.
Speed from 100 to 40,000 rpm with 1:1 ratio
Maximum torque up to 3.3 Ncm
Possibility of pre-setting maximum speed
The new Venus LED MCT (optional on Skema 5) lamp rotates on three axes to ensure perfect lighting of the operating field in any practice and position. Featuring exceptional brightness, it makes it possible to set specific values depending on the clinical needs. The No Touch sensor can switch on, off and adjust the luminous intensity up to 50,000 Lux.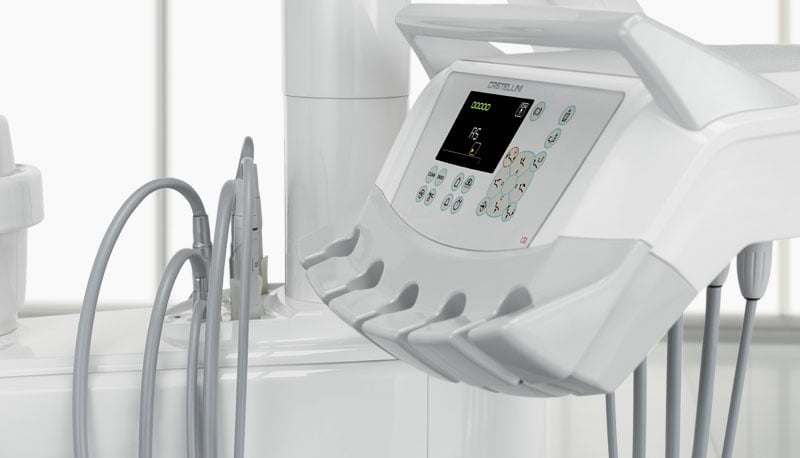 Safe and certified hygiene
Since its inception, Castellini has committed to developing cutting-edge devices to guarantee aseptic conditions on the dental unit. Thanks to the close cooperation with the Department for Public Health and Infectious Diseases of the Sapienza University of Rome and the Department for Public Health and Paediatrics of the University of Turin, the hygiene systems were improved.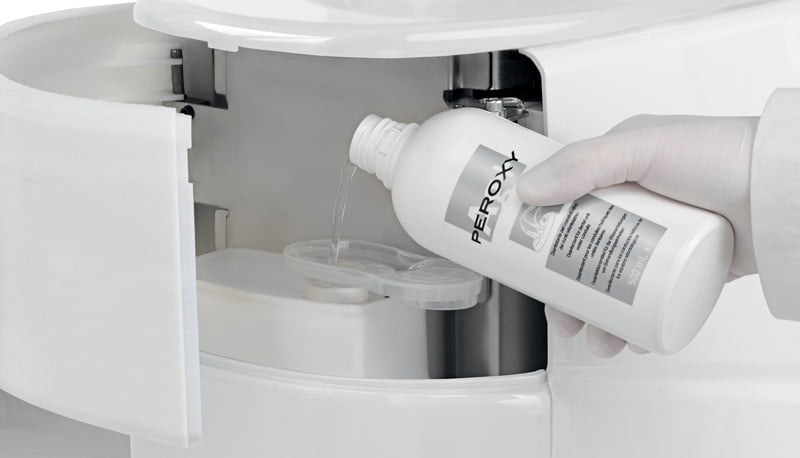 Reliable and efficient, the M.W.B. system, used in conjunction with Peroxy Ag+, acts against all water-borne contaminants, including Legionella. Tests carried out on a dental unit over a 3-month observation period showed that a regular use of M.W.B. and daily execution of an intensive disinfection cycle with the Autosteril system, ensure outstanding water hygiene quality, with bacterial loads kept at zero.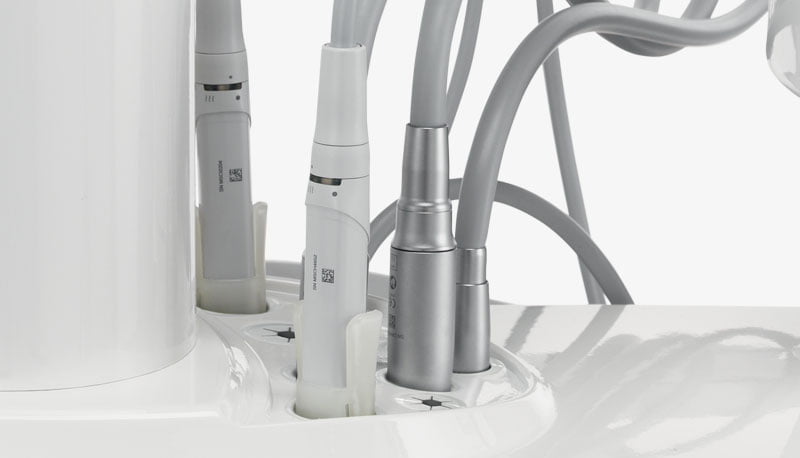 Autosteril is the high-standard automatic disinfection system, for all the spray water circuits. During the cycle, the instruments are stored in an inbuilt receiving area.Used together with Peroxy Ag+, the Autosteril system ensures a mycobactericide, bactericide and anti-Legionella action, certified by the Sapienza University of Rome. The analysis performed proved that the disinfection provided is sufficient to "eradicate all tested microbes from the piping of the dental unit, even with higher contamination levels."