HyperSphere technology gives the RXDC unit full rotation capability.
The tube revolves freely around the joint, allow it to reach practically any position, including the vertical. RXDC – HyperSphere technology also features an automatic touch-sensitive device for simple, efficient locking/release of the X-ray head tube so it can be repositioned effortlessly between one exposure and the next. Ergonomic zones on the sides of the head provide a firm grip for effective positioning.
Simple and immediate: Wireless
The wireless remote controller lets the user control the device (by communicating with the X-ray tube) while enjoying full freedom of movement.
Access to exposure programmes is provided via two simple settings. The large display shows the sequential exposure monitor and the patient exposure dose; moreover, the controller has a wireless X-ray snapshot button. Wireless device control allows fast, easy installation: no fixed control panels are required, thus providing greater freedom when positioning the X-ray unit.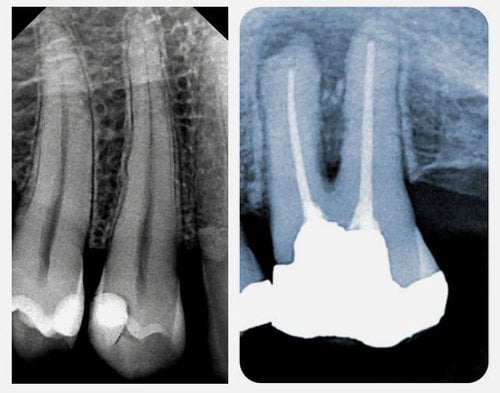 MAXIMUM QUALITY
With a tiny focal spot of 0.4 mm (at 30 cm), RXDC – HyperSphere technology produces sharp images under any condition.
The tube head is now even more powerful as it operates at 70 kV, 8 mA. RXDC – HyperSphere technology gives your surgery the precision and quality of cuttingedge know-how.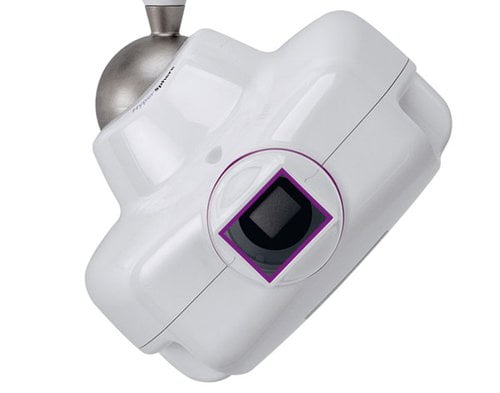 The constant potential high frequency (DC) generator reduces the most harmful low energy radiation that is characteristic of analogue (AC) generators: current is adjustable (from 8 mA to 4 mA), as are exposure times.
Moreover, the long cone (30 cm) with incorporated rectangular collimator reduces the exposed surface area. This maximises image quality and safeguards patient and worker health
Generator: Constant potential, microprocessor-controlled
Working frequency: 145-230 KHz (typically 175 KHz)
Focal spot: 0,4 mm (IEC 336)
Anode current: 4 / 8 mA
Voltage at X-ray tube: 60 / 65 / 70 kV (*)
Exposure time: 0.020 – 1.000 seconds, R'10 and R'20 scale
Source-skin distance: 20 e 30 cm
Irradiated field: 35 x 45 mm rectangular, Ø 55 mm and Ø 60 mm round
Additional collimators: 31 x 41 mm and 22 x 35 mm, for size 2 and size 1 sensors
Total filtration: 2.0 mm Al @ 70kV
Power supply: 50/60 Hz, 115-120Vac ±10% o 230-240Vac ±10%
Duty Cycle: continuous operation with self-adjustment up to 1s/80s total
Stability: Automatic lock/release, with touch-sensitive activation (HyperSphere technology)
Arms: Available in 3 lengths: 40 cm – 60 cm – 90 cm
Max. arm extension: 230 cm, from wall
Certification: CE 0051, FDA approved
(*) values depend on the country where the product is marketed.